Complete Kitchen Exhaust Cleaning and degreasing


Fan/Flues/Hood Cleaning and degreasing

Garbage Coral Degreasing


Drive Thru Degreasing


Deficiency Repairs to NFPA Standards for grease protection systems, access doors, hinge kits


Act as liaison between your company and Fire Departments
Licensed Professional Exhaust Cleaning Services in Ontario and Quebec.
Why Power King Exhaust Cleaning?
Power King Exhaust Cleaning is an Ontario-based family organization, since 1986 we have been offering exhaust cleaning services to the restaurant industry. We service nursing homes, and all other establishment's with an industrial /commercial kitchen from Mall food courts, factory cafeterias, casino's, CN tower to MLSE ,Mount Sinai hospital.
Our technicians are dedicated, bonded and we are certified to clean to Ontario Fire Code and NFPA 96 Standards, in order to reduce the risk of fire. Our teams servicing Ontario and Quebec perform exhaust system maintenance and cleaning services to comply with fire safety regulations. We ensure that accessible areas of kitchen exhaust systems are cleaned to and comply with National Fire Protection Association Code 96 (NFPA Code 96) standards, where systems do not meet code, we document and make recommendations to our customers. Power King also supplys and installs exhaust fan Hinge Kits, Roof Top fan Grease Containment Systems and Fire Rated compliant access doors to help our customers become NFPA compliant.
Our highly experienced and skilled staff and technicians respond to all manner of service needs, ensuring high-level satisfaction and peace of mind that the job is done right. Our quotes are detailed and are provided to potential clients complimentary and without obligation.
Professional exhaust cleaning services include:
High pressure exhaust cleaning and degreasing exhaust systems, including fans, flues and canopys
Cleaning and degreasing of complete cooking line equipment back wall and floor areas
Licensed Professional Exhaust Cleaning Services in Ontario and Quebec.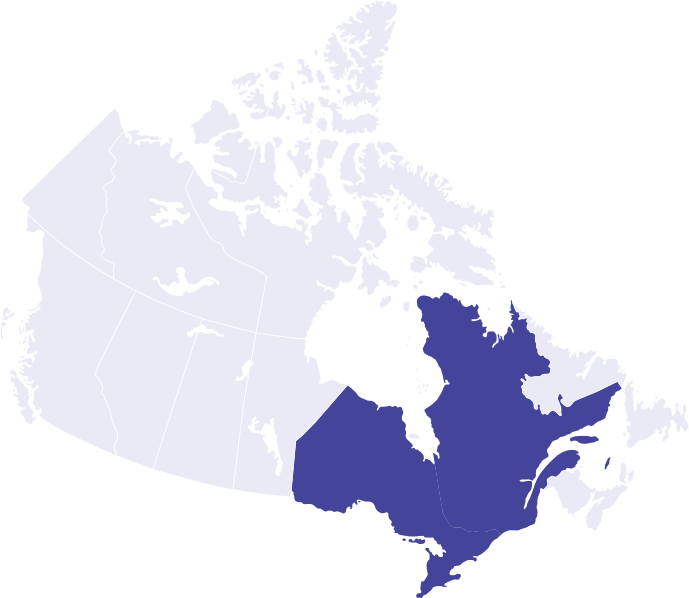 Alex Young:
Owner, Operator and President of Power King Exhaust Cleaning
Alex has been in the business since 1994 and having previously been a fire suppression technician with Cronin Fire Equipment, he not only possesses hands-on equipment maintenance experience but years of industry knowledge in exhaust cleaning.
Alex is president of OMNI Canada, a manufacturer of code related products for the Exhaust Cleaning Industry including: access doors, hinge kits for up-blast fans and Grease Containment products for roof membranes. He has also been a member of the IKECA for 8 years and Acting Canadian chapter president for the past 4 years. Alex works regularly with other IKECA members to offer relevant journal entries and information about upcoming standards being implemented in the industry today.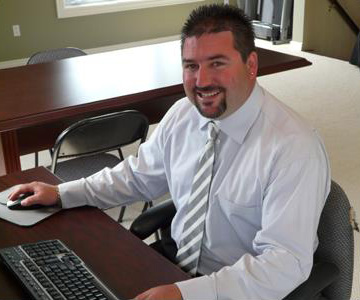 Why Clean?
Establishments in the commercial food service industry must maintain and clean their systems to NFPA96 Standards these are requirements of the fire code and insurance industry. These standards are in place to reduce the risk of fire, and it helps to maintain the life of equipment by ensuring all systems are running to manufacture specs .
These standards will ensure that you pass a fire inspection, meet insurance needs and provide a safe environment for your customers and employees.
As a service to you, our crews are trained to identify many potential mechanical issues and report them to you in our comprehensive after care report. This report is completed upon every visit and can be provided to regulatory inspectors or Insurance providers as proof of professional cleaning and regular maintenance in compliance with regulations.
Why Us?
Power King Exhaust Cleaning is the premier cleaning service provider, with more than 28 years of experience in the industry. With attention to detail and a commitment to excellence, our company will exceed expectations in quality. Power King is certified, and keeps current with all regulations, maintains $5M insurance coverage. We are always looking to our industry to improve and educate our knowledge to keep us both current and ahead of industry changes.
We provide a comprehensive list of cleaning services that include complete cleaning, degreasing and maintenance in industrial, commercial and retail environments.
Kitchen Exhaust Systems (Fans/Flues/Canopies)
Back walls and floors
Waste Disposal areas/ garbage corrals /grease bin areas
Drive-thru areas/ back door and entrance area's
Complete line cleaning and kitchen sanitizing
System design and maintenance schedules
Compliant reports and before and after picture reports
Canopy filter exchange program
Power King ensures all our staff have up to date training and any required health and safety certifications related to our industry requirements.
"We are only as good as our last cleaning" is our modo.
Industry Segments We Service
We work with businesses who class themselves as an industrial application of food service industry:
frozen food manufacturers
large scale manufacturers of consumable products
organizations that may be developing or manufacturing products that may require the exhausting of gases from their facilities
The focus of the industrial segment is chiefly on food manufacturing. This sector also includes incubators, hatcheries and other farming related organizations that have to vent exhaust or bring in fresh ventilation into their buildings. Power King Exhaust Cleaning provides cleaning services that cater specifically to this industry, including exhaust cleaning, air ventilation cleaning, equipment cleaning, property cleaning, and long-term maintenance and care services.
Frequently Asked Questions
If you would like more information about our services, please contact Power King Exhaust Cleaning. If you would like a no obligation and hassle free price quote or estimate, you can complete our online request a quote form, and one of our friendly staff will reply back with a free estimate of our services.
Contact Us
| | |
| --- | --- |
| Day | Hours |
| Monday | 8:00 AM to 5:00 PM |
| Tuesday | 8:00 AM to 5:00 PM |
| Wednesday | 8:00 AM to 5:00 PM |
| Thursday | 8:00 AM to 5:00 PM |
| Friday | 8:00 AM to 3:00 PM |